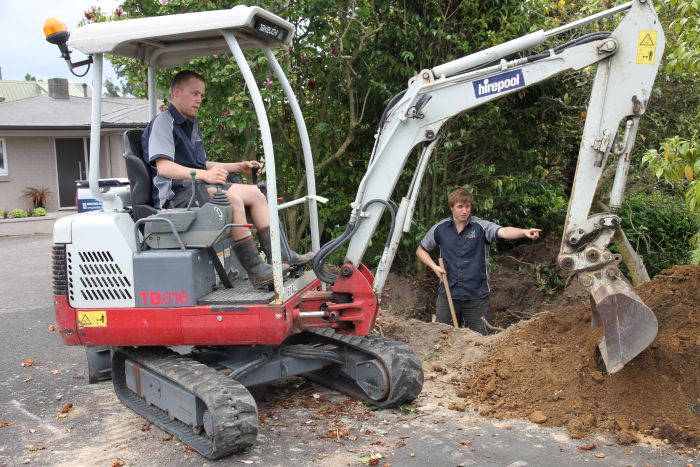 C F Reese Plumbing has qualified and experienced drainlayers to carry out any drainage work so that it meets the required standards
"Effective and correctly installed drainage systems play an integral role in protecting public health and in maintaining a pollution-free environment." (Plumbers, Gasfitters and Drainlayers Board).
CF Reese tradesmen carry the appropriate residential drain cleaning equipment in their vans. In the event that a job requires specialist equipment, such as Hydro Jetting or Camera works on a drain to establish what has gone wrong under the ground we can assist with the appropriate course of action.
The first course of action when clearing a blocked drain is generally to ascertain what has caused the blockage, following clearance should the blockage reoccur frequently we recommend the use of a drain camera to identify the defect location and necessary repairs.
C F Reese Plumbing has the expertise and resources to complete any drainage related work
Clear blocked drains - 24 hours a day, 7 days a week
Install or repair of commercial and residential drains
Connection of sanitary sewer or stormwater to a local authority connection
Septic Tank and waste water treatment system installation, servicing and repair
Stormwater soakage systems