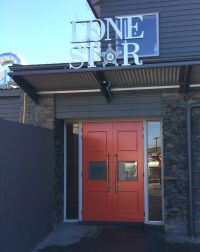 In January 2014 while working on the main project at the corner of Thomas and Hukanui Road, we were asked to tender for the fit-out for the new Lonestar Restaurant.
Through a combination of being on-site, having a solid reputation in the hospitality construction/renovation market and being competitively priced, we were awarded the contract to complete this project.
Though the project timeframe was tight and had to be managed alongside the main base-build project, once again C F Reese has proven to be the expert when it comes to plumbing, gas-fitting and drainage for the hospitality market.
The project was completed on time to the required specification and included:
A full commercial kitchen catering to 90 diners
A full bar
Block of seven bathrooms
Gas Fireplaces – indoor and outdoor
This project also gave us the opportunity to work alongside a new head contractor, Miles Construction who have completed the Lonestar projects across New Zealand. Even though the relationship was new, clear communication and a degree of flexibility ensured that C F Reese again delivered a positive result for this fabulous and well known restaurant.