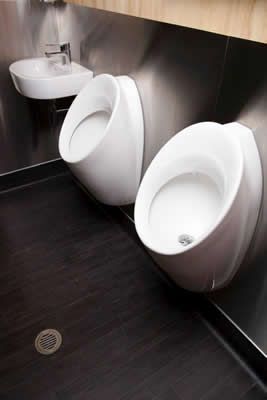 Good George Hamilton
Back in May 2012, we were asked by the then CF Reese Director and local hospitality entrepreneur, Jason Macklow to help with the Plumbing, Gas and Drainage requirements for a new brewery project he had in the pipeline. We initially sat down with the brewer and we were provided with a plan of the brewery system that Jason had already purchased and was in transit from Canada. We soon found out that when you brew beer you need truck loads of hot water & even more cold. You also need high pressure Natural Gas and have to follow some comprehensive city council rules concerning waste water.
Naturally here at C F Reese, we're up for a challenge and believe we have the expertise to tackle any project – so the challenge was set. THEN as we walked around the pretty raw old church site, we soon discovered that this site had no commercial municipal services that were even remotely capable of supporting a project like this! In addition, the time frame was pretty tight with Jason and the team wanting to be open for business in only 12 weeks time, but not just open, actually pouring their own beer brewed in this brewery in 12 weeks and since the brewing process takes 4 weeks, the brewery component effectively had to be ready in 8 weeks! So we began finalising the Hydraulic drawings and started the process to get consent from the council. Consent for a brewery in Frankton was reasonably new territory for council, but was an urgent priority due to the tight time frames mentioned earlier.
At the end of the project, we had completed all the internal plumbing and drainage, the outside storm water and gas work to the kitchen and brewery. Throughout this project, we also got involved in some pretty exciting stuff in the brewery with the Kettle gas flue, glycol chilling and a whole bunch of brewery trade waste extras cast in the concrete floor. We were very excited to be a part of this innovative project in the centre of Frankton's commercial precinct and would like to thank Jason, Brian and Campbell for the opportunity to be involved. It is also important to mention the team at C F Reese who worked on this project and in particular, Jarrod Rink and Dan Voogt, who between them, managed and delivered another successful project for one of our key clients.
Recent Projects
Some of our many recently completed projects
Vision Forest Lake Apartments